So in art class, our teacher put on some music and said to close our eyes and scribble to the music on the paper. Then she told us to draw stuff out of the scribbles, like making your own universe.
I want some suggestions on some universal-y/space-y stuff to add to my drawing (I didn't finish it so I'm doing it for homework). Most of my stuff is just creatures
as you can see
if you can see anything.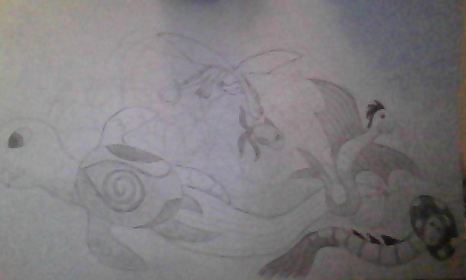 So any stuff to add on? Oh yeah, and the reason I'm having trouble with this is because of my teacher's long list of things not to add on including...
•Stars
•Planets
•Rainbows
•Balloons
•Hearts