Misty
Legendary Fantagian





Posts

: 11486


Join date

: 2012-08-21


Age

: 15


Location

: ew


Subject: Yay the kawaiiest thing ever~ Sun Oct 20, 2013 9:58 am

---

NOT

I drew Rose from homestuck though I made her look like a preschooler....also I made her wear lots of pink...

Not using my old art gallery anymore cuz that has really old bad art   and I am only keeping it up because I wanna sometimes see how horrible I was. I found copies at the art store xD 8 bucks=1 marker!!! Oh right.. Here is the drawing

http://fantageanime.deviantart.com/art/Guess-who-this-is-408423818?ga_submit_new=10%253A1382281042

( yes that is my DA)
mileey
Devoted Fantagian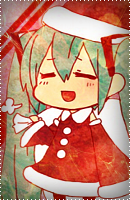 Posts

: 563


Join date

: 2012-06-20


Age

: 10


Location

: hannah montana


Subject: Re: Yay the kawaiiest thing ever~ Sun Oct 20, 2013 10:03 am

---

This is cute!
One leg is skinnier than the other.
But idc, I can't even draw anime -_-
I would like, but I deleted my dA because art theft.
*makes new one*
Misty
Legendary Fantagian





Posts

: 11486


Join date

: 2012-08-21


Age

: 15


Location

: ew


Subject: Re: Yay the kawaiiest thing ever~ Sun Oct 20, 2013 10:04 am

---

sad wrote:

This is cute!
One leg is skinnier than the other.
But idc, I can't even draw anime -_-
I would like, but I deleted my dA because art theft.
*makes new one*

Yeah I messed up on the legs..
Squirtle
Ultimate Fantagian





Posts

: 8780


Join date

: 2011-12-04


Age

: 16


Location

: Somewhere


Subject: Re: Yay the kawaiiest thing ever~ Sun Oct 20, 2013 10:07 am

---

I think it is good! To me it kind of looks like one leg is in front of the other, causing one of the legs to look smaller. (Did that sound confusing? It was supposed to be a good comment.) It is really cute too! I love the eyes. 8/10 good job:3
Sponsored content

Subject: Re: Yay the kawaiiest thing ever~

---