bojour everyone!

i am niharika but u can just call me nihari!
Welcome to my avater shop
here is the list of stuff that u can pick any and tell me which one u want!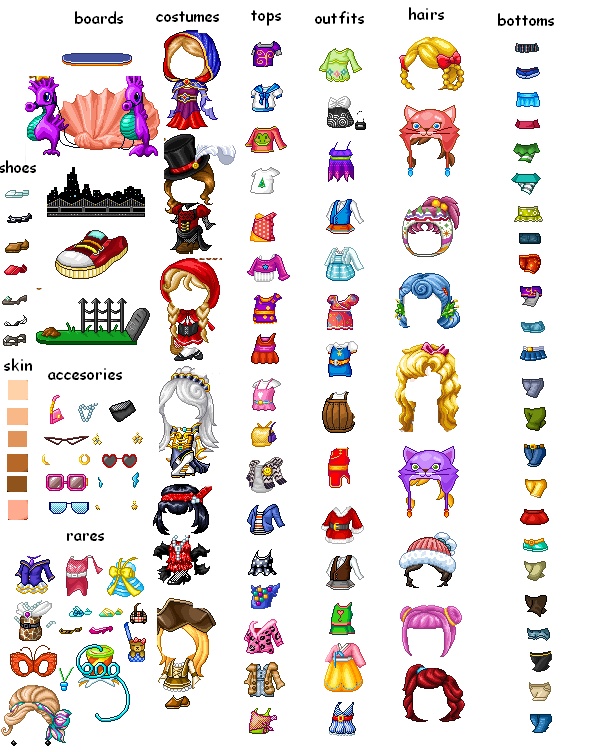 sorry but the skins are all not available! except for da 2nd one!
o n please do remember one more thing the items are going in number order!
heres n example!
Remember one more thing this
is completely

FREE