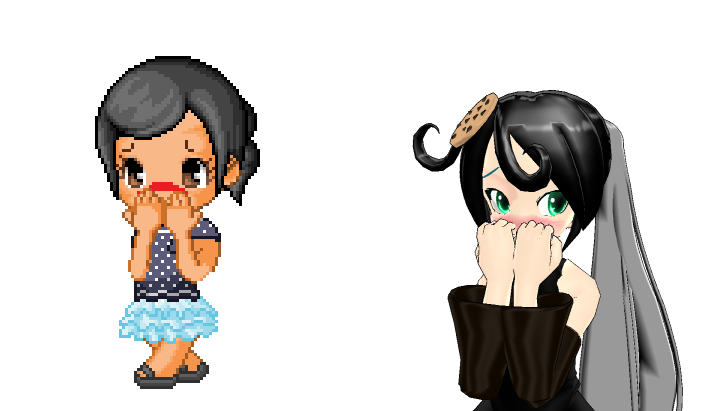 Yep. That's right. I made a model for my Fantage Edit.
Of course, the model is not done yet. Here are the things I still need to do:
~Change the color of the eye file to
brown
~Make some adjustments to her pigtail
~
Fix her hair physics
(This one is gonna be a PAIN!)
Model(s) Used:
CookieMiku 1.3 Classic (Slow Computers)
A download from deviantart.
CookieMiku made by: CookieNommer (deviantart)
CookieNommer's Youtube Username: 00ILuvCookie00 (the 0 are zeros)