This is my GIF shop I get these from a website so not all of them will be perfect!
There is no order sheet you just tel me what you want and what it looks like and colours and all that stuff Describe it the best you can and try be very clear
on what you mean.
You can also order banners that say welcome and stuff just explain them too if you want both at the same time please put a title to whats what.
Examples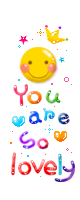 I cant be bothered to upload the rest.