1st: Make a Layer any size you want. But i make mine into 400x150
Be sure to make it transparent~
And leave the Transparent Layer alone, Don't close it because you'll need it.
2nd: Open the Picture you want to become the main of your Banner
Ex:
Be sure its .PNG so that the banner will look nice, So when every time you want to save your drawings of banner be sure to save it in .PNG or else it will look bad. And be sure the picture has a transparent background so that you could insert it directly~
3rd: Now that you have your .png Picture just leave it alone. Then Open a new picture the background~ So ill choose a texture that fits on my Picture.
Ex:
Now That you have your Texture Copy and Paste it on your Transparent Layer~ The Layer we made at First step~
4th: This should be it looks like~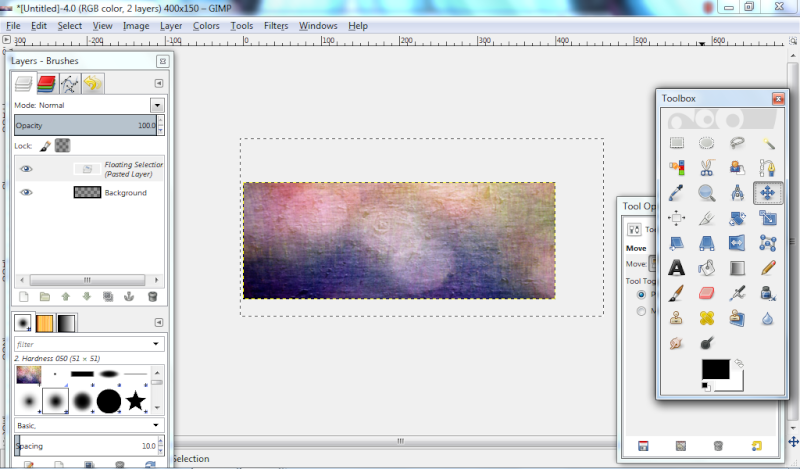 I resize the texture because its little big than my transparent layer. I resize it by using the ''Scale Tool'' I resize it so that it can be seen its all picture~
5th: Now lets Paste this picture
to our texture just like what we did in 3rd step and 4th step.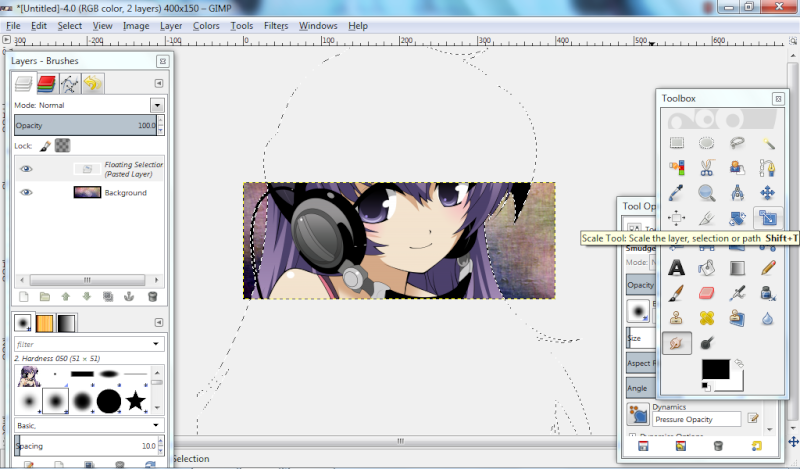 When you paste it it should look like that picture above~
6th: Now Lets Resize it again using the scale Tool~
Now it should look like this~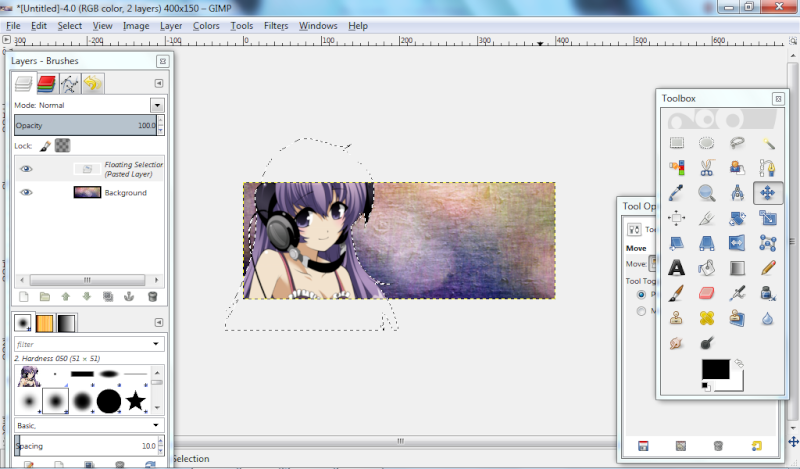 Be sure the picture you choose in 2nd step should be the main not the texture.
7th: Now lets put some effects on the Picture we choose.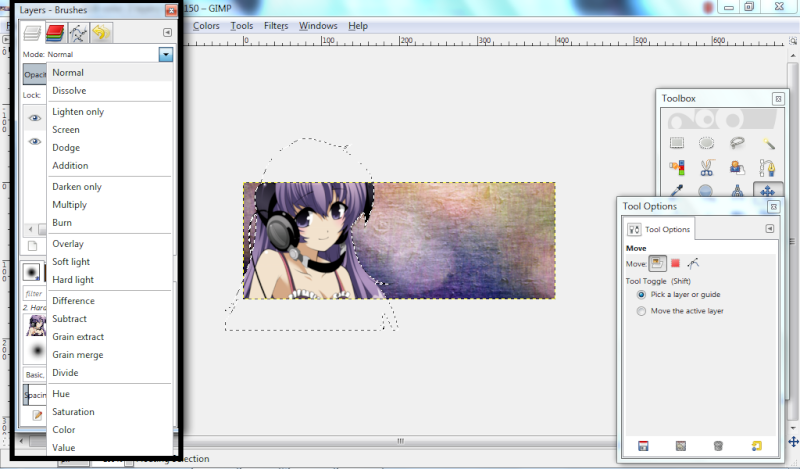 So you can choose the effects on that thingy i outline.
Be sure the effects of the picture you choose would fit on its texture/background. So i chose the Multiply.
8th: Place the Picture where you want to place it. So i place it in the right side and i flip it to left facing using the ''flip tool''. So it should look like this.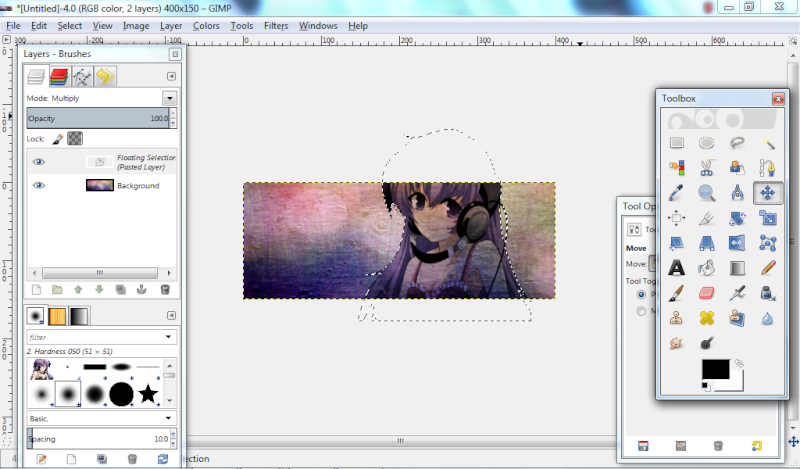 It already look good right?. Since its almost done we could now put the text~
9th:Now lets put the text anywhere we want to place it~
Now it should look like this~..
TADAAA~ Its done~ I know its simple but you can put more effects if you want to make it more nice..~ I hope it help~
Thank you for viewing~.. ^.^
I just did this because i was bored~