Its OK but not that great... But I'm proud.
I used photoshop and fooled around with these tools I saw my older sister use for editing some photos last year.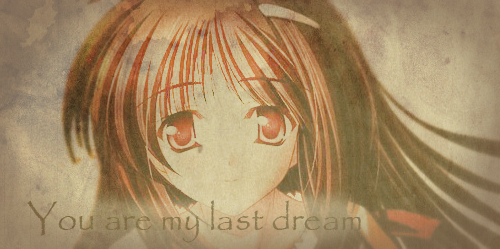 Picture:[link]
Texture: [link]
If you want you can use. But credit please?
This forum is going into a banner craze! XDD
Rate por favor?