So here the new event KIND OF STREACHES PAGE xD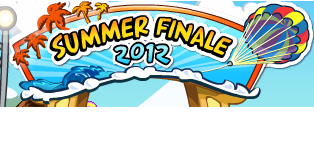 Its like this "End of Summer Events" thing
I DID NOT LIKE ENDLESS SUMMER EVENTS AT ALL
All it was was little events in what you need to BUY something to do something
Well, for the last one they made it a little diff.
You can buy things on their cart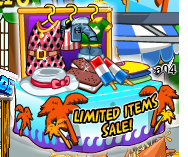 and you can buy a lemonade costume where you "Make lemonade" I was like WOW you can make lemonade and give it to ppl! So I bought it
because it looked like it, you had to stand next to the this thingy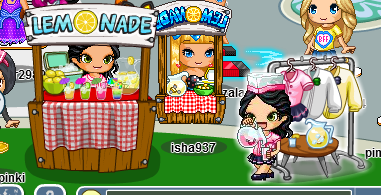 But this is what happens
BE WARE PAGE STRETCHER NOT ALOT BUT SOME
Spoiler:
Now you can make
RAINBOW LEMONADE
GREEN LEMONADE
PINK LEMONADE again
REG. LEMONADE

Rainbow lem. outfit 2,600 stars/ecoins
Green&Pink lem. outfit 2,500 stars/ecoins
Reg. lem. outfit 2,400 stars/ecoins
MEEP
You can also look around Fantage for
Things you can win are hair, shades, outfit, shoes, furniture, stickers
My fav thing is

And Fantage wanted to be nice and give it all to reg. members too!
BUT I guess Prem. mem have a better chance of finding them
You can also do a game but don't win to many stars
ALSO there's a food fight xD
Its fun
I would rly check it out!
Thnx everyone for reading Kitty