Hello peepz! Yep, you got it, Its the
New Fashion Designs Gallery!
I'm going to be taking " pics " of the coolest designs around.
And I'll also be making some new designs of my own too.
You can put one of
your
designs in this gallery too.
Ashley ( Recolour Shop Owner ) will also be able to bring some of the designs she likes to recolour
" when she's bored " and show them to her " customers " ;D , to show how good she is at recolouring if she wants.
Here's The Banner for my Gallery: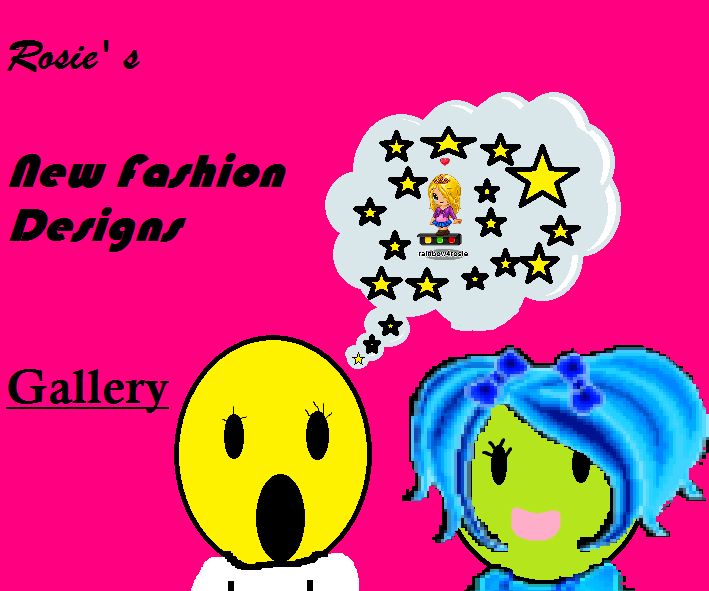 Do you like it?
Off course, I'm not very good at all this, but I'll get the hang of it. :]